Tickets & V.I.B Prize Registration

SHOW TICKETS & V.I.B. PRIZE REGISTRATION
TICKETS COMING SOON!
Questions? Check out our FAQ's page or contact our Office at 204.943.7469, or On-Site Show Office Thur – Sun Only: 431.275.3932 or E: showtime@showtimeproductions.ca
PURCHASE EARLY BIRD TICKETS & PRE-REGISTER ONLINE AS A V.I.B. (Very Important Bride or Groom) FOR EARLY SHOW ENTRANCE AT 10AM PLUS BE ENTERED FOR A CHANCE TO WIN A DIAMOND PENDANT COURTESY OF SUTTON SMITHWORKS!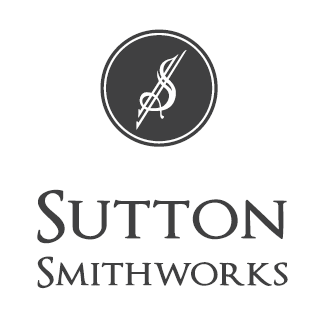 Click here for more details
Ticket price includes a Gift Bag, Lanyard, V.I.B. Weddings Magazine & Show Guide, Fashion Shows, plus Wine & Liquor Sampling and special treats in the Bride & Groom Lounges!
Tickets are $18.00 including all taxes & fees. Weekend pass available for $23. Children under 12 admitted free when accompanied by an adult. Tickets also available at the door.
UPGRADE your tickets for $10 to include the Creme de la Creme Wedding Trends & Tasting Showcase! Tickets are limited, reserve your spot now!
CLICK HERE TO PURCHASE SHOW TICKETS & REGISTER AS A V.I.B.! (if applicable)
Already bought your ticket but want to upgrade it to a Weekend Pass? Bring your Saturday ticket to the Box Office at the RBC Convention Centre Winnipeg and upgrade for $5!
Note: If you're the Bride or Groom but someone else is purchasing your tickets they can simply register for you when they buy tickets through the "Register & Purchase Tickets Now" link above, OR you can also Register yourself without going through the ticket process by clicking here.
V.I.B. Registration
After you complete your Ticket Purchase & V.I.B. Registration you will receive a confirmation email – this is your V.I.B. Registration confirmation, no other confirmation is needed. V.I.B.'s receive 10am Early Entrance (regular entrance is 11am).
When you arrive at the show, go to the V.I.B. Registration Desk  to receive your Free V.I.B. Weddings Magazine, Gift Bag & Lanyard (while supplies last).
Questions? Check out our FAQ's page or contact our Office at 204.943.7469, or On-Site Show Office Thur – Sun Only: 431.275.3932 or E: showtime@showtimeproductions.ca