REAL WEDDINGS: CARLA & NICK
Photos: Kampphotography
In true Winnipeg fashion, Carla and Nick met through friends at a Halloween wedding social. They talked for what felt like most of the night and the rest is history.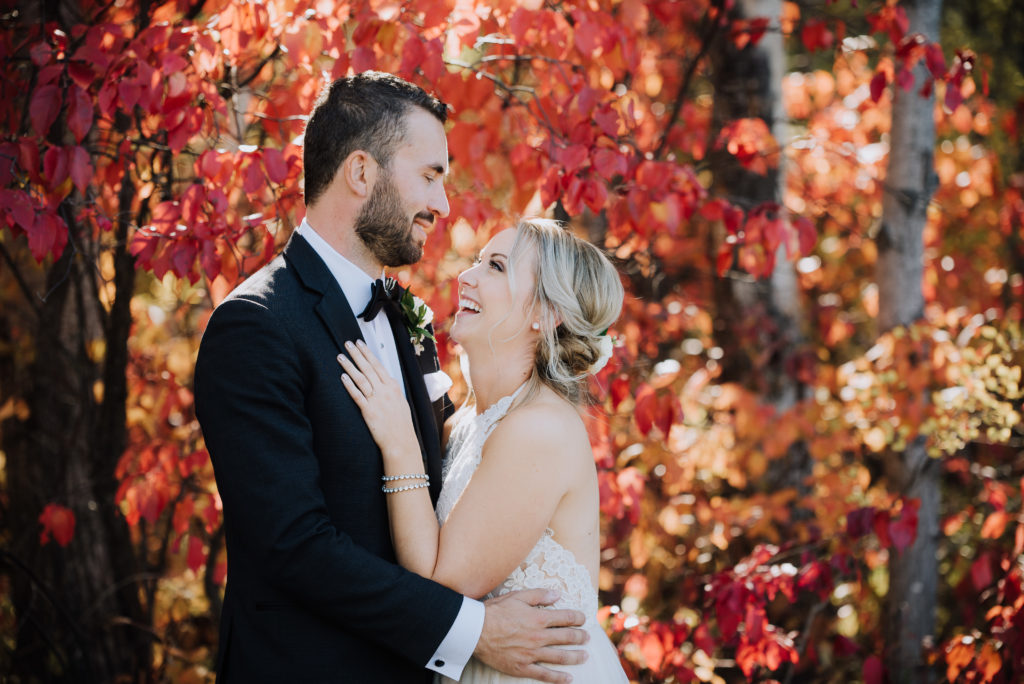 One Tuesday evening in November, Carla came home from work to find the living room clean and organized and didn't think anything of it—she was excited to see the pillows on the couch were finally where they belonged! After dinner, Nick had said he was going to teach their dog, Penny, a new trick. He proceeded to put a dog treat in Carla's hand and took Penny upstairs with him. He told Carla to call Penny and she came down with a tag on her collar that said, "Marry me?" and when Carla looked up, there was Nick with the ring.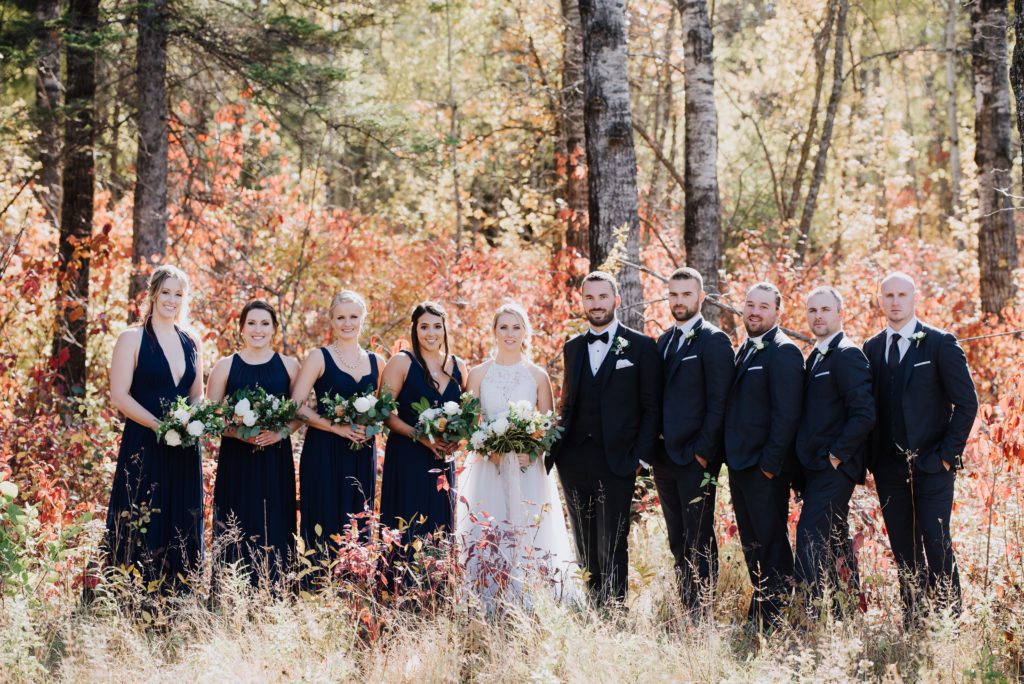 Carla knew right from the beginning she wanted elegant and timeless colours for their wedding party's attire. Navy was an easy choice for the bridesmaid dresses which were complemented by sophisticated dark grey suits from Aldo Formal Wear. Carla looked stunning in a halter-style wedding gown from Stella's Bridal & Evening Collections, paired with her Kate Spade Keds.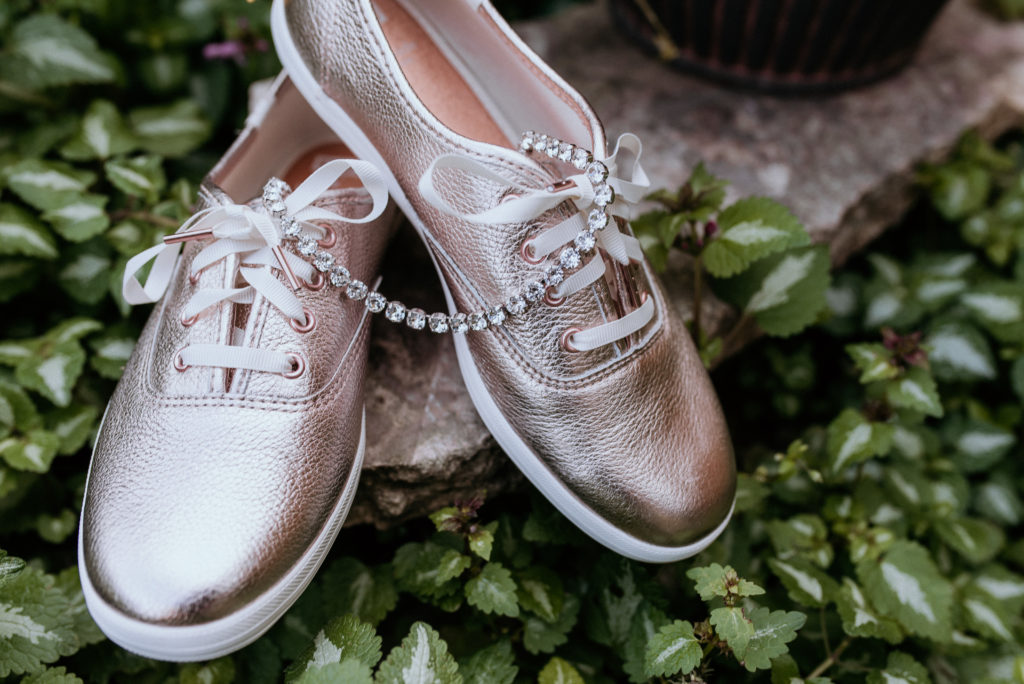 With the help of Melanie Parent Events, they incorporated natural wood elements to create the elegant rustic style they had envisioned for their fall wedding.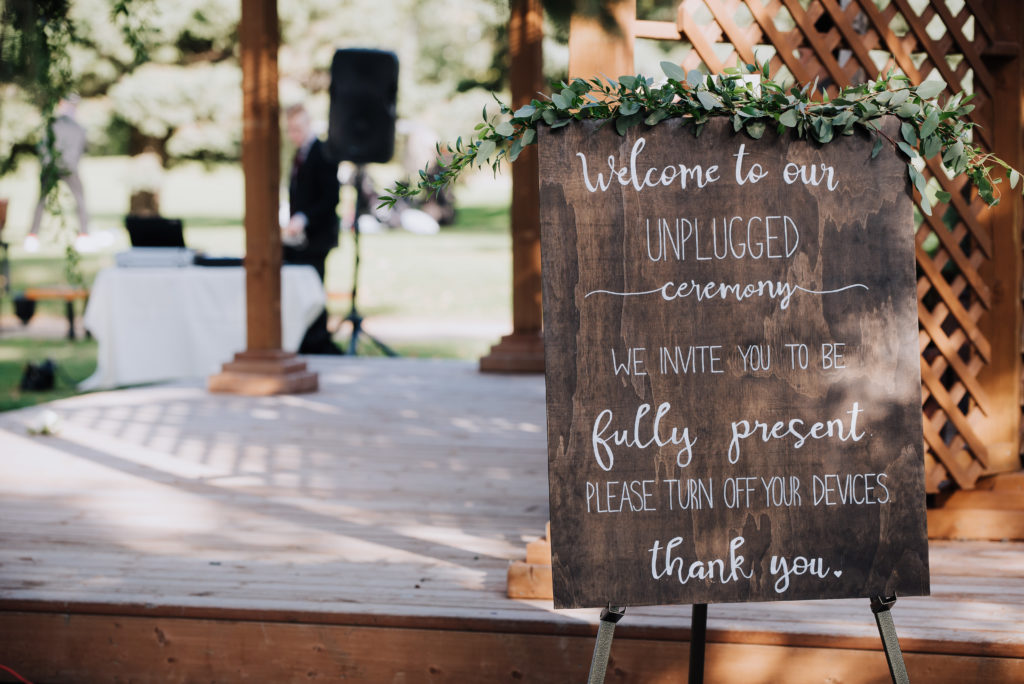 "I got to sneak a peek at the room and it was everything I had envisioned."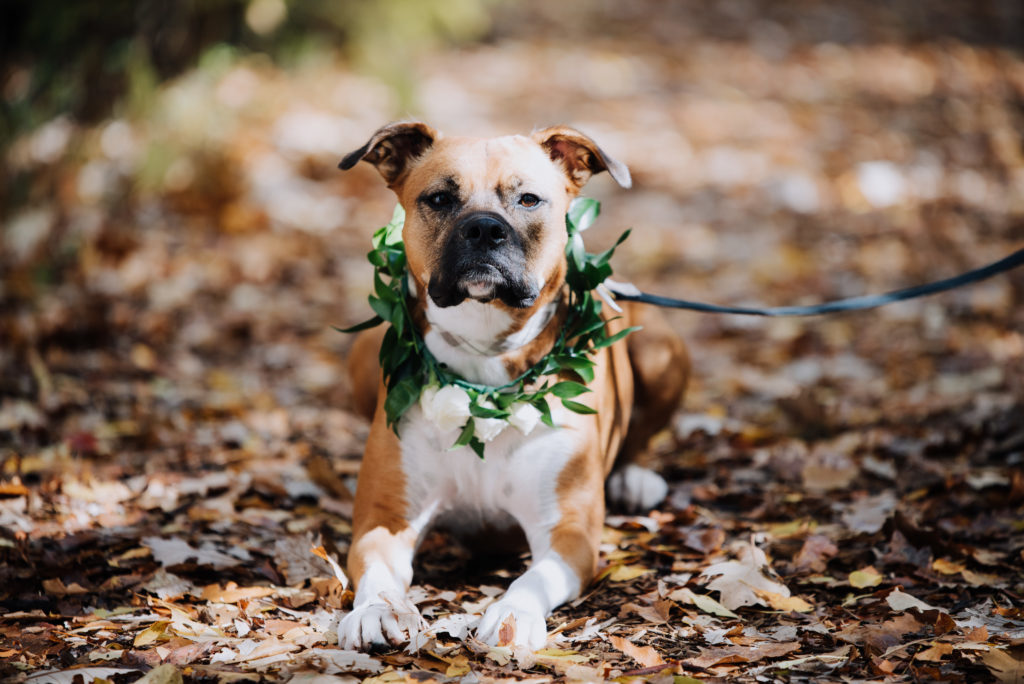 VENDORS WE LOVE:
Wedding Planner Melanie Parent Events
Bridesmaids' Attire HUSH Collection
Groom's & Groomsmens' Attire Aldo Formal Wear
Wedding Gown Stella's Bridal & Evening Collections
Hair & Makeup The Artist Groupe
Music Crystal Sound
Transportation Tony's Team Transport
Cake Stephanie Anne Cakes
Venue & Lighting Elmhurst Golf Course
Decorator & Linens Simply Perfect Decor
Flowers Stonehouse Creative
Bride's Rings Mokada
Nails Southside Nails
Photographer Kampphotography
Shoes Kate Spade Keds
Stationary Marsala Studio (Etsy)