PLAN WITH PERSONALITY
Creating Your Own Wedding Style Guide
There are very few opportunities in life where we get to do things exactly as we'd like, but now you're in the driver's seat, and this is your time to take the reins, write your own rule book, and be the change you want to see in the world. In more simple terms … just do what feels right. Relax, experience, enjoy, and plan a wonderful wedding that you and your guests will cherish and be proud of because it was truly a reflection of you.
Here are a few simple tips to help you start your own traditions and create a wedding style guide to help you plan your wedding with personality!
Choose meaningful details such as objects, places and events that hold special memories. Give speeches from the heart, inject some humor, share fun facts about the couple, milestone moments, or stories of how you met.
Select unconventional décor like whimsical mismatched furniture, make a custom backdrop, try bold colours like neon and rainbows, or give colourful parasols to guests while sitting.
Wear unique attire. Incorporate lifestyle and cultural elements, era or pop culture themes, or unique alternatives for bouquets such as succulents and crystals.
Choose a non-traditional wedding party including kids, grandparents or pets.
Create your own ceremony format. Hold multiple events for different groups of guests, utilize virtual components, or try different seating arrangements like sitting in a circle.
Plan unique entertainment such as a comedy show, a temporary tattoo station, hire an artist, take dance lessons with guests, make it a track and field day, play couple trivia during cocktail hour, or make a day of touring favourite attractions with guests.
Personalize your stationery and wedding favours. Give something you made, write thank-yous ahead of time, create stationery with custom illustrations and calligraphy, or personalize escort cards for guests.
Customize your menu with things like signature cocktails, cherished family recipes, fun food stations like sushi, waffles, ramen, charcuterie, and poutine, or mobile cocktail and beverage bar or food trucks.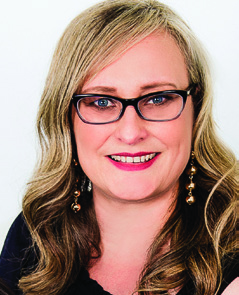 Yoko Chapman is Publisher, Editor-in-Chief, and Creative Director of Anthologie by Ayoko Design. She has worked as an editor, content creator, stylist, consultant, graphic designer and event coordinator with wedding industry professionals for over 23 years.