HUSH COLLECTION
A BRIDESMAID DRESS LINE THAT SPEAKS FOR ITSELF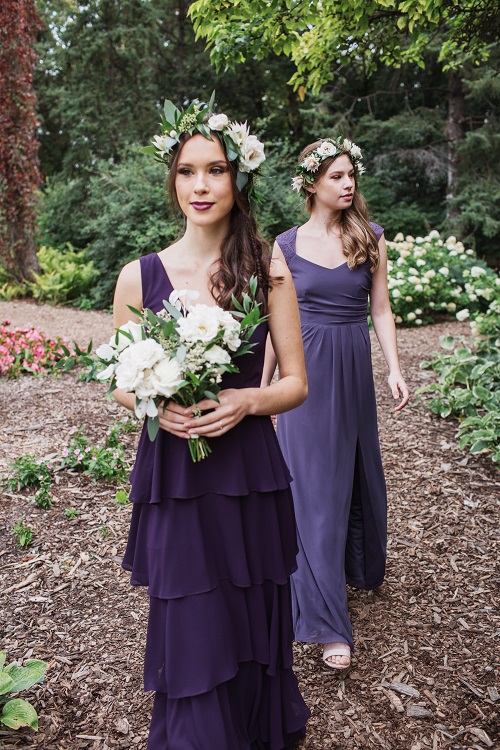 Located at 204-99 Osborne Street, HUSH Collection is an affordable dress boutique catered to bridesmaids. The boutique runs by appointment only from Thursday to Sunday, which allows groups to have a private consultation with the entire store to themselves when choosing their dresses. They are also open to the public for walk-ins Monday to Wednesday.
Shopping for bridesmaids' dresses should be a unique bonding moment between the bride/groom and their ladies. At HUSH Collection, the Bridal Consultants strive to ensure that the appointments are a stress free and enjoyable time.
"From picking the perfect dresses, colours, lengths, and fabrics, it is our goal to help and guide the bride/groom and their bridesmaids through the process. Each wedding is so unique, and we love to take people's ideas to help mold their wedding vision into reality," explains Karleece Lapointe, Bridal Manager for HUSH Collection.
HUSH Collection carries over 60 styles of dresses, in 380 different colours, and in seven different fabric options. Samples are available in-store for all styles, in sizes ranging from 0 to 16, and select styles up to size 26.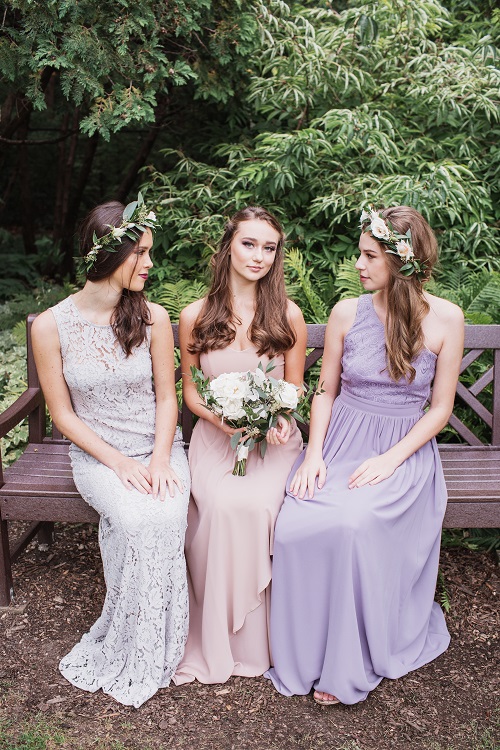 HUSH Collection is dedicated to helping bring every bride and groom's vision to life, and when the special day finally arrives, they love to see photos of the wedding they helped create.
"Superb, thank you to HUSH Collection for our beautiful bridesmaid dresses. Having a larger bridal party, I wanted the girls to feel confident in their dress style. HUSH Collection gives you this ability by supplying many styles of dresses along with offering private boutique hours. This allowed me to bring my girls in smaller groups and allowed me to help each of them choose the right dress for them. There are many colour options to choose from as well which allowed me to pick a shade that I was trying to envision in my mind. The dresses came out absolutely gorgeous! If you are looking to pick a unique colour and be able to allow your girls to choose something that suits them personally, HUSH Collection is your go-to boutique!" says bride, Tiffanie Bruneau.
For more information or to schedule an appointment, call 204.615.8889 or visit hushcollection.ca