EPH APPAREL
CUSTOM FORMAL WEAR FOR THE MODERN GENTLEMAN
Winnipeg's own Eph Apparel produces custom-made suits, tuxedos, blazers, dress pants, dress shirts, topcoats and accessories made to your unique measurements. Unlike off-the-rack retailers, Eph Apparel lets you take the wheel and design your own suit at a fraction of the price of a traditional retailer. Customers are empowered to create their suit from the ground up: cuff to lapel, pocket to jacket liner, collar to monogram, in any of over one thousand different fabrics. Their stylists work with you one-on-one to build a custom look with personal touches that you won't find anywhere else.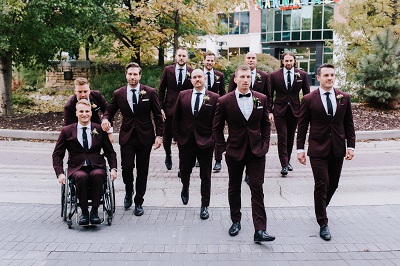 "Weddings today are unique and reflect the individual's personality," explains Andrew Parkes, Co-Founder of Eph Apparel. "We believe that the clothes you wear on your big day should be something that you and your groomsmen are excited to wear again and again." Whether you want a traditional black tuxedo, a trendy burgundy suit, or a less formal option like linen pants and a white shirt for a destination wedding, Eph Apparel specializes in making your garments exactly how you want them.
Designed specifically for the wedding party experience, Eph Apparel offers fun and interactive group fittings where the process is not only engaging and educational, but unlike any traditional shopping experience.
"The moment we walked in, we felt at home. The Jets game was on the big screen TV, a private weddings corner had been reserved exclusively for our use and the team at Eph made the experience fun and easy unlike something you might experience at a tux rental shop," explains Paul, who got married in a custom Eph Apparel Suit.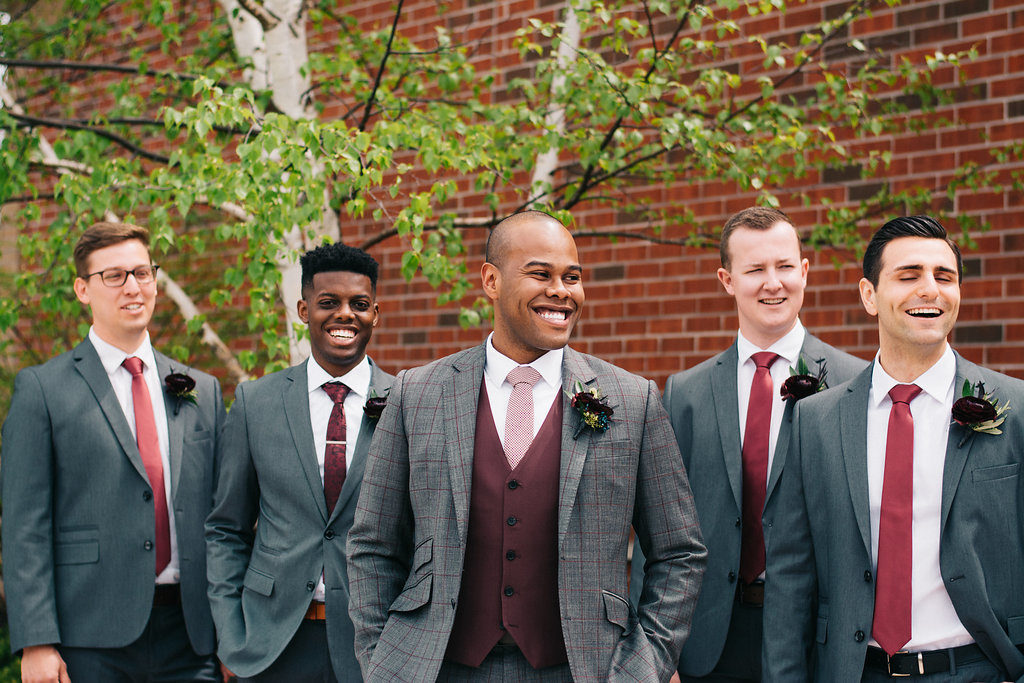 More than just custom, Eph Apparel products come with a Flawless Fit Guarantee which not only ensures that the price you pay covers everything from production to shipping and alterations, but that it is also a risk-free purchase – if you don't love it, they will remake it for free.
The made-to-measure experience will fit any man, of any size, on any budget. Eph Apparel offers the most fun, innovative, and unique suiting experience in Canada that begins with a Wedding Consult with an experienced Stylist, and doesn't end until you're walking down the aisle feeling your best.
Interested in a completely unique shopping experience? Stop by Eph Apparel at 190 Smith Street, call 1.888.343.6117 or visit www.ephapparel.com
Andrew Parkes, Co-Founder and Director of Marketing and Operations