Ask the Experts: Made-To-Measure
With Eph Apparel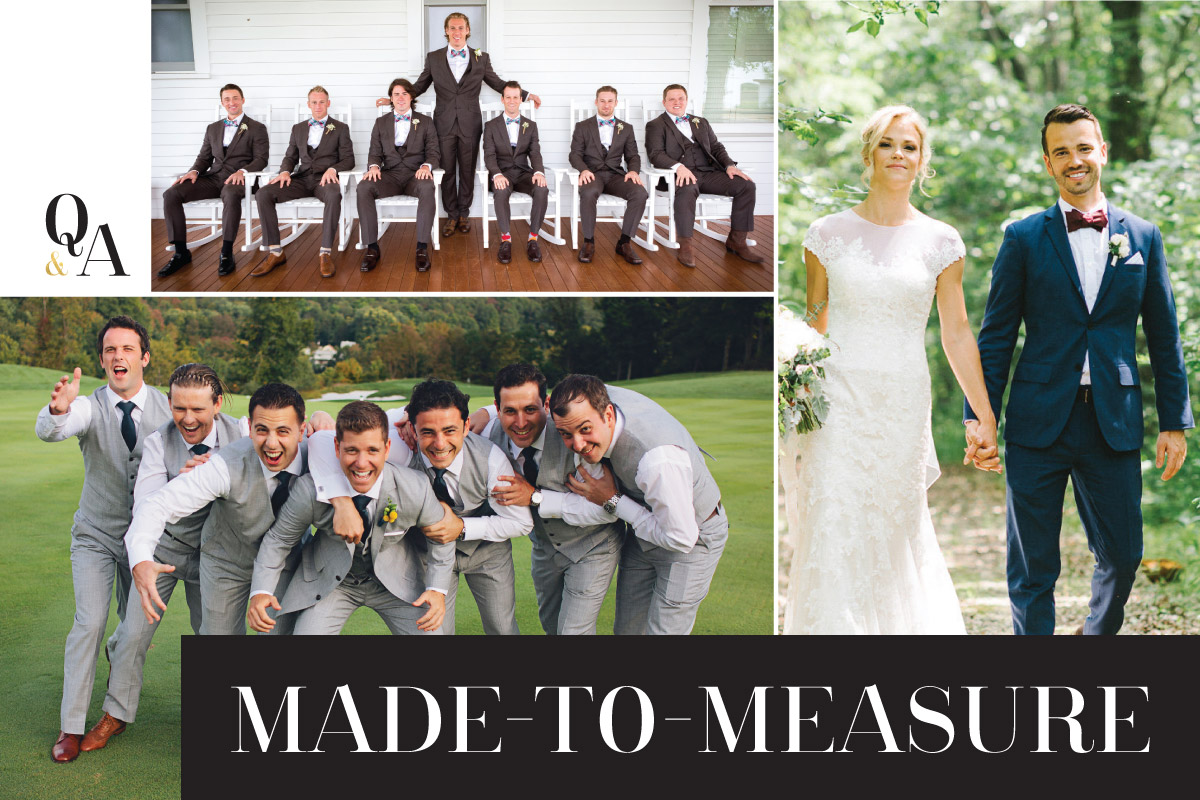 Q: How long in advance should we order suits for our wedding party?
A: Here at EPH Apparel, we recommend placing wedding party orders no less than three months in advance to allow adequate time for turnaround and pick up. Wedding season is peak time in our industry, and we don't want to turn any groups away because they've left the ordering process too late.
Allowing sufficient time to attend a fitting will ensure our team will be able to create a made-to-measure suit for every man in your wedding party at a fraction of the price of a traditional suit retailer. Our customers can choose their desired fit, lapel, collar and cuff, and add custom finishing details such as pick stitching, funky liners and free monogramming.
Reach out early to lock in a fitting date that works for all the men in your group and place that order. It will be one more thing you can check off your wedding planning to-do list!
Alex Ethans is co-owner and operator of EPH Apparel, a Canadian menswear company specializing in custom-made suits with a Flawless Fit Guarantee. EPH's flagship store is located on the main floor at 291 Garry Street.
Ask the Experts was originally published in V.I.B. Weddings Issue 1. We asked seven local pros to answer some of your commonly asked wedding planning questions. Read the magazine to find more inspiration, planning tips, fashion & real weddings.