Arthur Murray Dance School
A DANCE TO LAST A LIFETIME…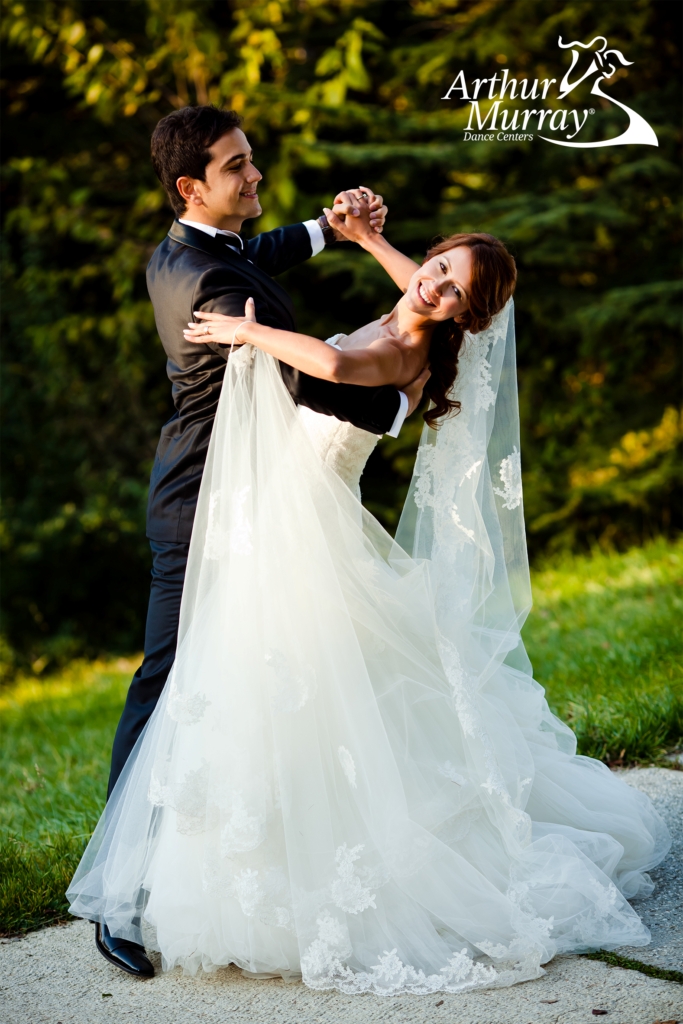 In 2006 Arthur Murray Dance School arrived in Winnipeg and opened the doors to their dance studio after teaching and dancing for 20 years. They have prepared thousands of couples for their first dance in the last 12 years and have participated in the Wonderful Wedding Show every year since January 2007.
Arthur Murray Dance School is the second oldest franchise in the world. They have been teaching people to dance since 1912 and have mastered the art of teaching dance.
You can easily obtain dance lessons from any studio in Winnipeg, but if you have taken a lesson at Arthur Murray Dance School you will quickly discover they are a cut above the rest! With their proven method of private, group and practice lessons, their students learn to dance at a faster pace and look great on the dance floor. Arthur Murray Dance School teachers follow a simple mantra: "Our great teachers can turn you into a great dancer!"
Learning to dance and having fun while you learn can be a stress reliever as well as rewarding lifelong activity. Arthur Murray Dance School's lessons are customized to keep your taste and personality in mind, and whether you are looking for something simple or more elaborate, Arthur Murray Dance School is the right place to get it done.
"We recommend not waiting until the last minute as schedules get busy. Most couples start their lessons 3-6 months before the wedding. Your lessons will get you out of the hustle and bustle of wedding planning so you can enjoy some quality time together. Our students love how they can relax and enjoy each other during their lessons," says Alicia Cascaval, Professional Dance Instructor and Co-Owner of Arthur Murray Dance School's Winnipeg location.
All eyes are on you as you take the dance floor, spinning and swaying in perfect harmony. This is a once-in-a-lifetime moment, your first dance as husband and wife.
Arthur Murray Dance School is located at 1744 St James Street. For more information, call 204-772-7766 or visit www.arthurmurraywinnipeg.ca