ALDO FORMAL WEAR
TAILORING TO THE DISTINGUISHED
Aldo Formal Wear (AFW) first opened its doors to the Winnipeg community in 1983. It has been a family run, one-stop-suit-shop, specializing in tuxedo rentals and custom suits for over 30 years. The knowledgeable staff's ability to connect with a diverse range of customers has made them indispensable in the local wedding market.
AFW's focus has always been on providing classic looks and allowing individual's styles to come through in the finishing touches. From Chuck Taylor's with a custom suit, to giant paisley pocket squares and coordinating socks, they encourage their clients to just be themselves and AFW will take care of the rest.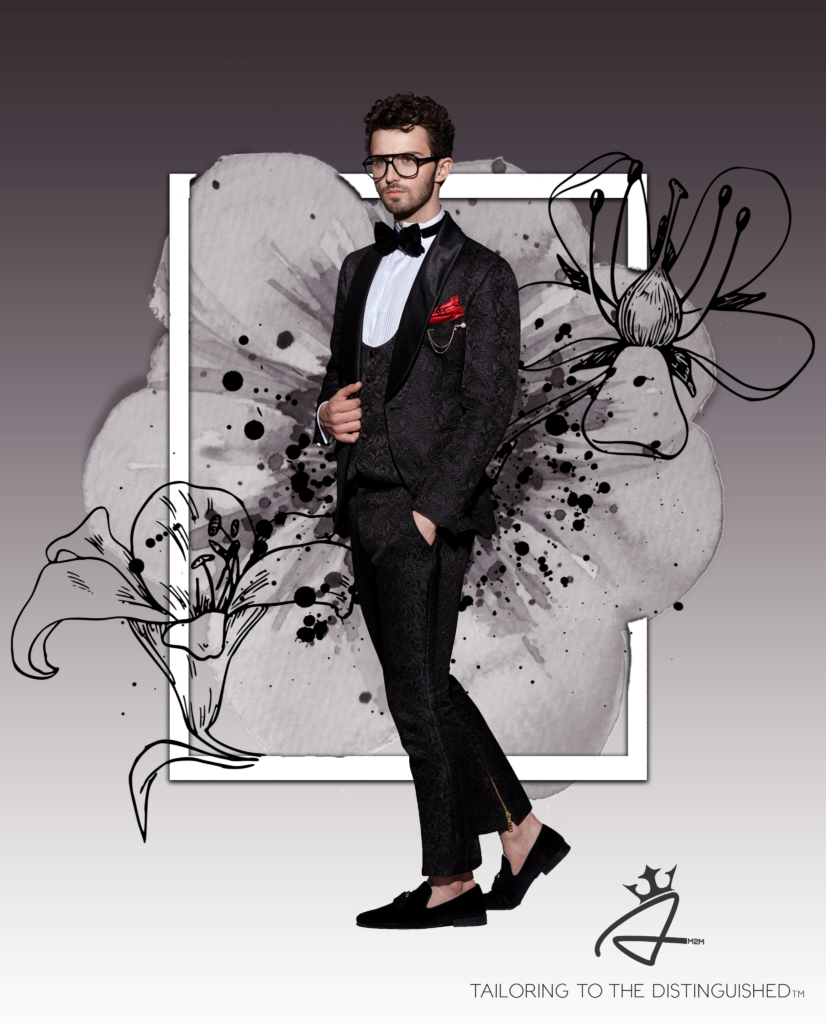 A great deal of care is taken to tailor and accommodate each tuxedo rental so that the wearer feels like the suit was made for him. From shirts to shoes, an entire look is provided for that customer's special occasion. As well, rentals and custom options are available for boys as young as four years old.
Then, there are the custom suits. Custom everything, actually. "The Custom M2M" line, including men's shirts, suits, tuxedos, jackets and pants was conceived to accommodate the vast range of requests from clients over the years. "The Custom M2M" line includes custom dresses, pantsuits and jackets. "It's awesome to be able to appeal to both sides," says co-owner Ken Lozano, who was raised in the shop.
If you come to AFW, be prepared to answer a few questions about your own closet at home. It's important for them to know what lifestyle they are catering an outfit to, and the personality they are designing for. Fashion is a very personal thing so your tailor needs to get to know a bit more about you than just your measurements.
AFW offers tuxedo and suit rentals at competitive rates and custom tuxedos, suits, shirts, pants, jackets, pantsuits and dresses that are all created step-by-step with the client. From buttons and fabric, to monograms and pocket squares, AFW will create the ultimate custom look for any client.
When it comes to weddings, it's our goal to help the husband-to-be look and feel like the most important man in the world. And when it comes to the big day, Aldo Formal Wear makes certain he is dressed for the part.
Aldo Formal Wear is located at 310 Notre Dame Avenue. To schedule an appointment, contact the shop at 204.947.3917 or visit aldoformalwear.ca