ASK THE EXPERTS: RING BLING
With Bijou Fine Jewellery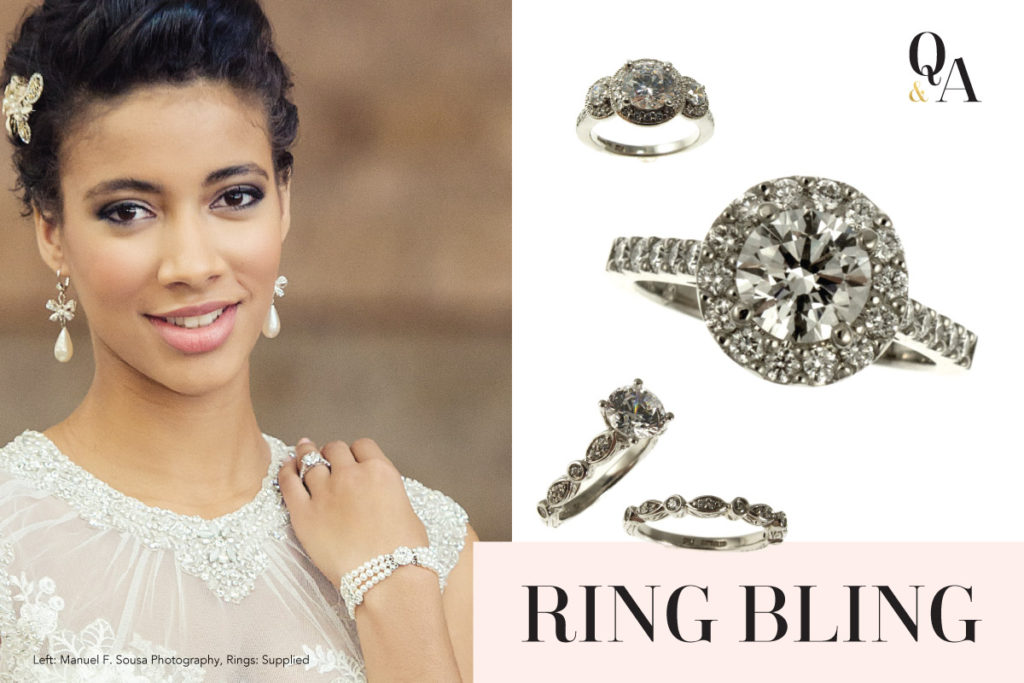 Q: Engagement rings and wedding bands are a huge investment, how can we be sure that we're getting good value for our money?
A: For centuries, engagement rings and wedding bands have served as symbols of everlasting love. Incorporating diamonds and other rare gems, as well as precious metals like gold and platinum, it's no surprise that these rings come with a cost.
To ensure that you get the most for your investment, make sure that your jeweller uses top quality gems, like GIA certified diamonds. Ensure you are given a full appraisal, and that your jeweller is a master when it comes to setting the jewels just right.
You deserve impeccable service to ensure you get the perfect design, and it's imperative that your jeweller is known for their quality so your rings will last for generations. In the end, you need to be confident that you have the right team to bring your vision to life. At Bijou, we specialize in one-of-a-kind custom creations, expertly designed and crafted by the best goldsmiths in the province.
Born into the jewellery and gems business, Ashiq Katoo of Bijou Fine Jewellery learned the fine art of gemology, design and jewellery making at a young age. He has a keen eye for rare gems and jewels, and prides himself on the quality of his work and high level of personalized service.
Ask the Experts was originally published in V.I.B. Weddings Issue 1. We asked seven local pros to answer some of your commonly asked wedding planning questions. Read the magazine to find more inspiration, planning tips, fashion & real weddings.