The Grooms Lounge

Eph Apparel Grooms Lounge
Back by popular demand is the Eph Apparel Grooms Lounge!
The Eph Apparel Grooms Lounge will provide a relaxing environment with a comfortable seating & television area for visitors to take a much deserved break during the show.  And of course the Grooms Lounge will also feature free wine & liquor sampling and some sweet treats, plus this year we've even added some fun games!
The Eph Apparel Grooms Lounge is located on the third floor, isle 1200, near the concessions & bar on the SouthWest side of the hall.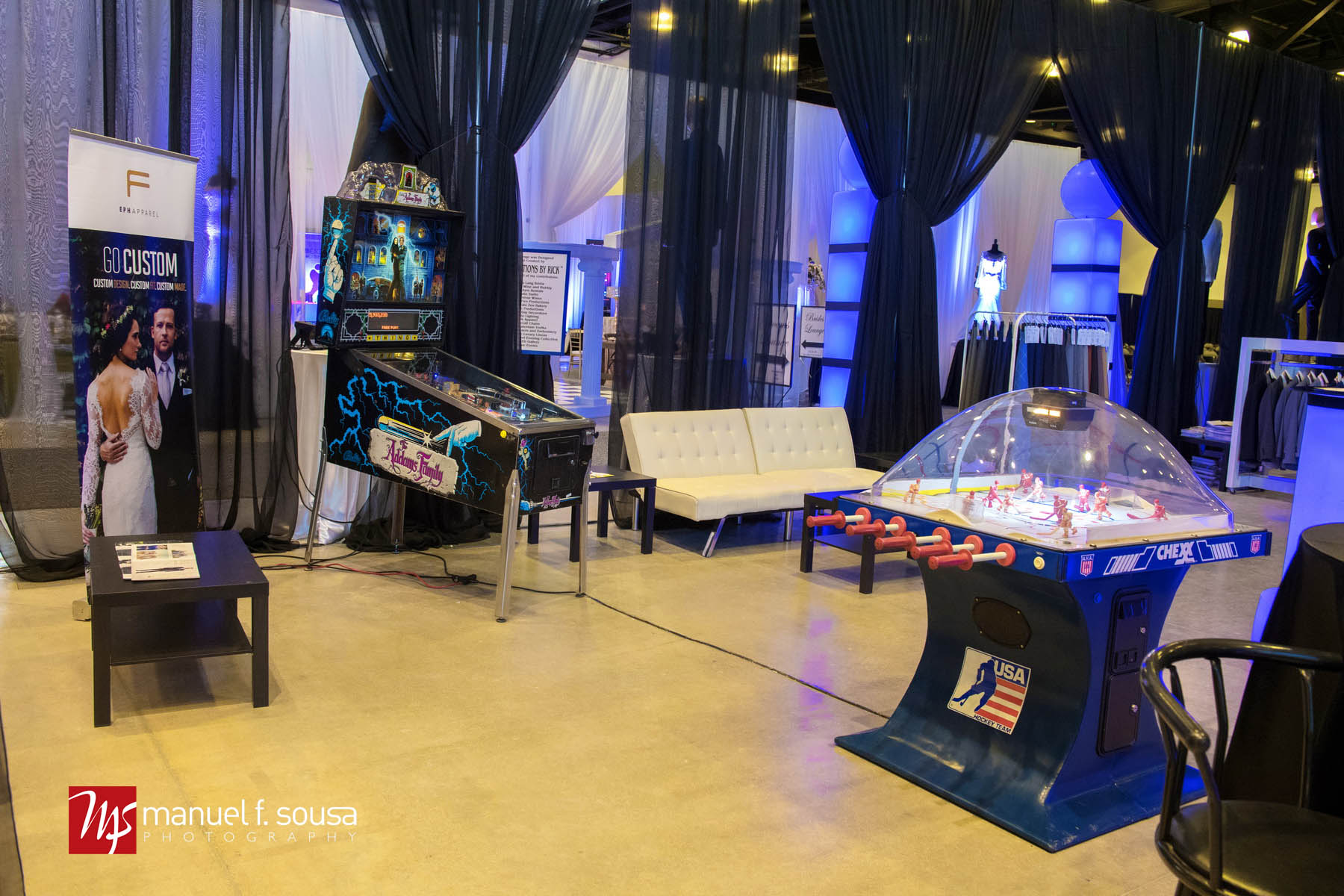 Grooms Lounge Design & Décor courtesy of Decorations by Rick
Wine & Liquor Sampling courtesy of Carnivor Wines and New Amsterdam Vodka
About Eph Apparel:
Eph Apparel offers each customer the ability to be the architect of his own suit at a fraction of the price of a traditional retailer. Customers are empowered to design their suit from the ground up: cuff to lapel, pocket to jacket liner, collar to monogram, in any of over one thousand different fabrics.
Eph Apparel is changing the way the modern man buys his suits – instead of window browsing and sifting through racks we come to you: to your office, to your city, to your home PC via our revolutionary e-commerce platform that lets you create a unique measurement profile that you can use to purchase at the click of a button-all backed by our Flawless Fit Guarantee and industry leading customer service. For more information about Eph Apparel visit their website at